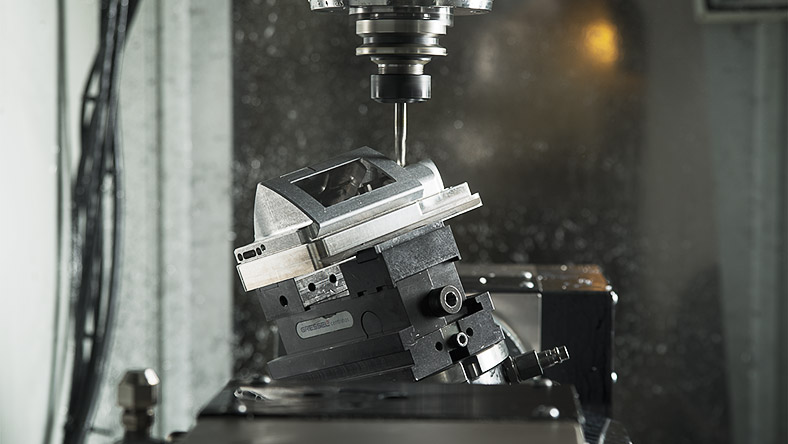 Our quality assurance is based on statistic process control (SPC) and on modern measuring methods and equipment.
In our paper-free production environment product documentation is always up-to-date and our changes to our product portfolios are immediately effective. This is achieved via our own centered data management policies, resulting in an effective product data management (PDM).
The core of our production system consists of modern vertical mills, universally compatible fasteners, CAD/CAM -expertise of our designers and information management systems. These put together enable an effective product lifecycle management (PLM) and compatibility between programs and mills, thus ensuring excellent delivery reliability.